We can't tell you all of the channels we have done, or that are coming out soon, due to client confidentiality, but we can tell you about some of them –
This is ANGELIC
1,327,544 subscribers • 187,206,017 views

– and this talent is only 14 years old ! Setting youtube alight with her amazing covers and great new music  !
Darcizzle Fishing
40,154 subscribers • 14,694,371 views



Darcie Arahill, aka #DARCIZZLE, is the real deal female angler. Weekly videos feature Darcizzle fishing and living the salt life and showing the men, and ladies, that girls can do it all; rigging, driving, reeling, fishing, catching bait, cast netting, gaffing and even cleaning the catch. We fish all over the state of Florida either in our boat or with local 'reel guys' and captains for the latest adventures and species; offshore mahi, wahoo, kingfish, snapper, and sharks just to name a few.
Psychetruth



1,569,068 subscribers • 502,647,709 views
Videos educational videos about, massage, yoga, asmr, nutrition, chiropractic, psychology, weight loss, how to, massage therapy, fitness, workout, wellness, alternative medicine, health care, fitness, training, exercise, interesting facts, mind control, psychetruth
LaToya Forever



1,412,363 subscribers • 122,223,953 views
LaToyasLife, a reality vlog-series. A Cool Mom, a Crazy Wife, while vlogging
Caters TV
250,517 subscribers • 301,521,431 views 4,272 videos
Caters is an international news, picture and video agency Powered by Caters TV, Clips showcases the company's latest verified User Generated Content


Sidewalks TV
2,736,703 views
Produced out of the San Francisco Bay Area, celebrity interviews, music, and rising performers are part of this award-winning entertainment TV and web series. YouTube currently shows selected interviews, while the official website at SidewalksTV.com displays more celebrity interviews and exclusive clips.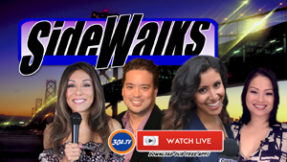 Add your name to this list of content producers
We also provide channel setups with monthly subscriptions and even private channels (quote on request)
Complete the contact us quick contact form and we will send you complete information and follow up personally.