"BRINGING YOUR CONTENT TO MILLIONS ON ROKU AND AMAZON TV CHANNELS"
Stand Alone Branded Channels Increases Audience, branding and reach  
Setup and Earn through multiple revenue streams using advertisements or subscriptions.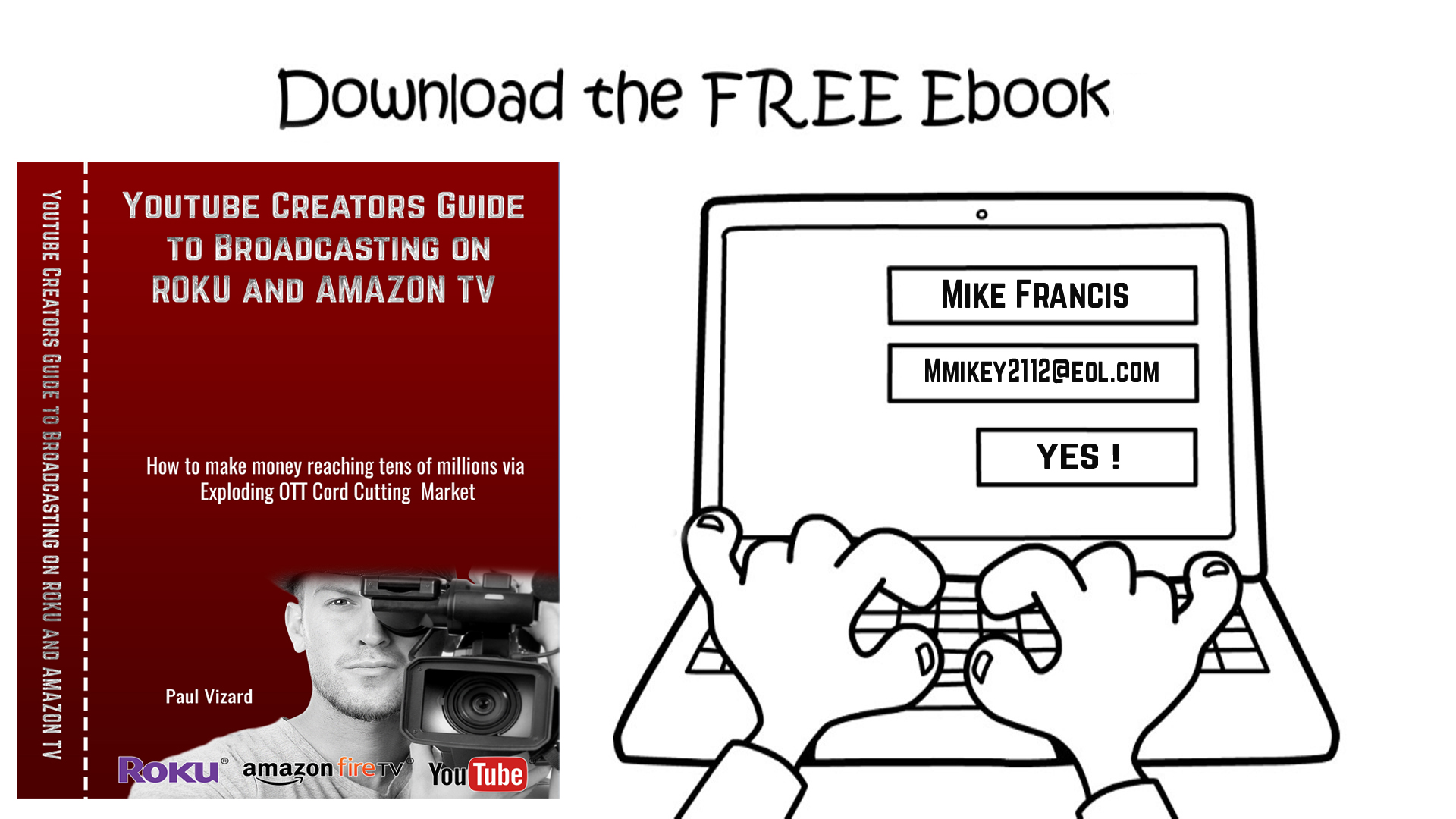 Youtube Creator's Guide to Broadcasting on Roku and Amazon TV
Learn how to increase income from broadcasting on ROKU and AMAZON TV
Millions of cord cutters want to see your content. This Ebook will cover why you should be streaming your video content to the growing 70 million + Amazon/Roku audience and EARN Income !
We take care of all the work
Cord Cutting Market is over 200 million Subscribers
Ebook explains the opportunity to cash in
You keep all the income
Keep uploading as you do now
Automated system updates channels when you do