How does this all work ?
Let us explain a little bit about ROKU then cover the options available for your video content delivery.
What is ROKU / Amazon TV?
Roku players connect directly to your TV (with HDMI® or composite cables), and to your home network to stream entertainment. You choose from a wide selection of streaming channels and put all your favorites in one place. There are hundreds of free channels, easy ways to buy or watch films from top providers, and no additional charges to watch streaming services like Netflix or Hulu if you already subscribe. And If you have cable, Roku brings new ways to watch based on your cable subscription.
Your channel of your videos, can be right next to NETFLIX in ROKU !
Amazon Fire TV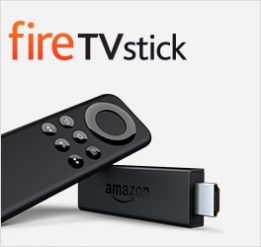 Watch. Listen. Play.
With over 3,000 channels, apps and games, Amazon Fire TV offers all your favorite subscriptions and streaming services. With instant access to Netflix, Amazon Video, HBO NOW, Hulu, and more, you're sure to find something you love. Rent movies from just 99 cents. Watch live TV with Sling TV, which includes ESPN, AMC, HGTV, TNT, Food Network, ABC Family, and more. Amazon Prime membership offers access to Prime Video which includes thousands of movies and TV episodes, at no additional cost. Subscription fees may be required.
How long does it take for my channel to launch?
Subject to input from you, regarding artwork and logos, about 1-2 weeks prior to ROKU approval time. Amazon does not require approval, so the process is usually 1-2 weeks.
*Some upper level options may increase the timeframe, such as subscription based channels.